Ocean Adventure Program
"We educate and instruct children to enjoy the beach and ocean responsibly."
"PROFESSIONAL • EDUCATIONAL • EXPERIENCED"
NEW location at the Community Youth Center (CYC) in Corona del Mar and Little Corona Beach. Join Ocean Adventure Program's amazing staff and 46 years of experience as we make learning a "Whale of an Adventure!"
Mornings, campers go to Little Corona Beach to explore the tide pools, work from personal take-home field guides, observe whales and dolphins passing by, learn about ocean safety and swim under the watchful eyes of our CPR and First Aid certified teachers and camp counselors. We will also visit Big Corona and China Cove for beach field trips.
Little Corona to CYC: Counselors will walk our campers safely to CYC, approximately a 15-minute, slow, safe walk.
Afternoons are spent in Corona del Mar at the Community Youth Center (CYC), where campers will dissect a variety of creatures including a shark and a starfish, examine plankton under a microscope, test for density, watch chemical reactions, grow crystals, make fish prints, do ocean related arts and crafts, and conduct hands-on experiments. We have a 4-to-1 student-to-teacher ratio. There is always something new to learn each week! A pizza party is provided on Friday.
Details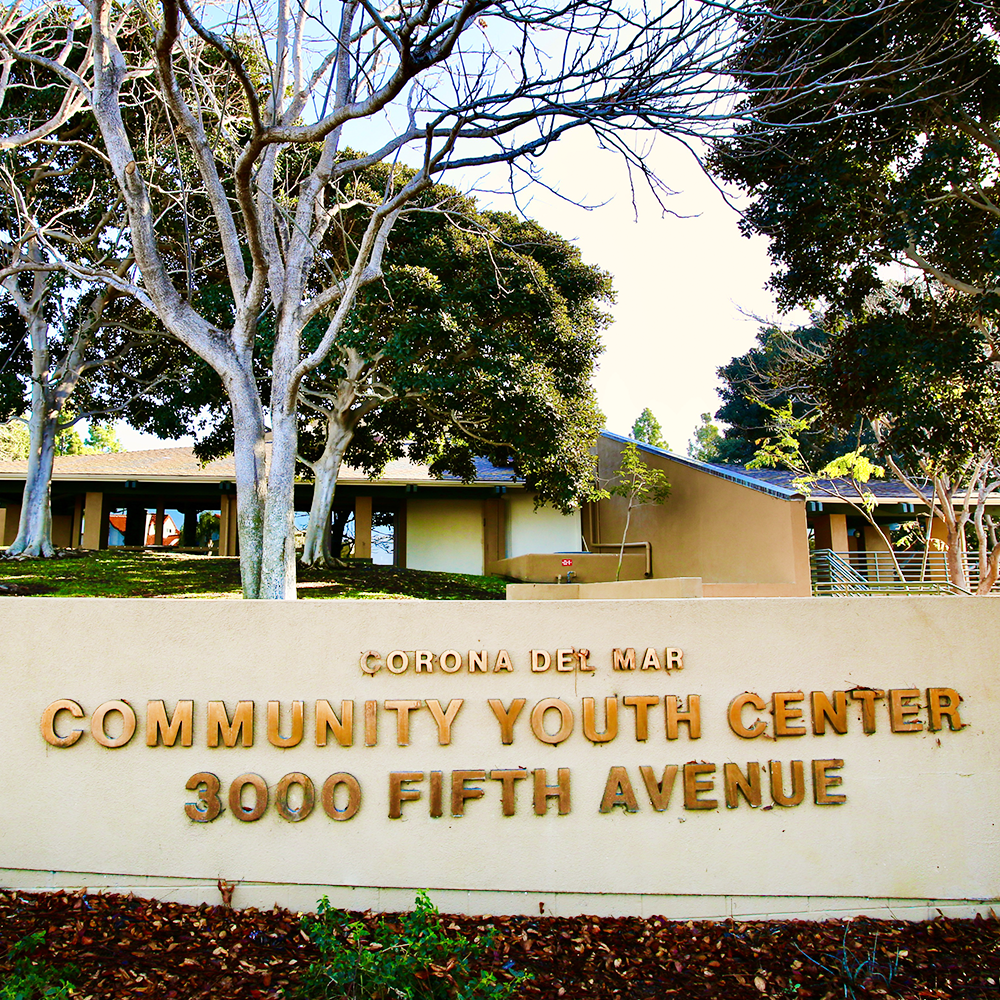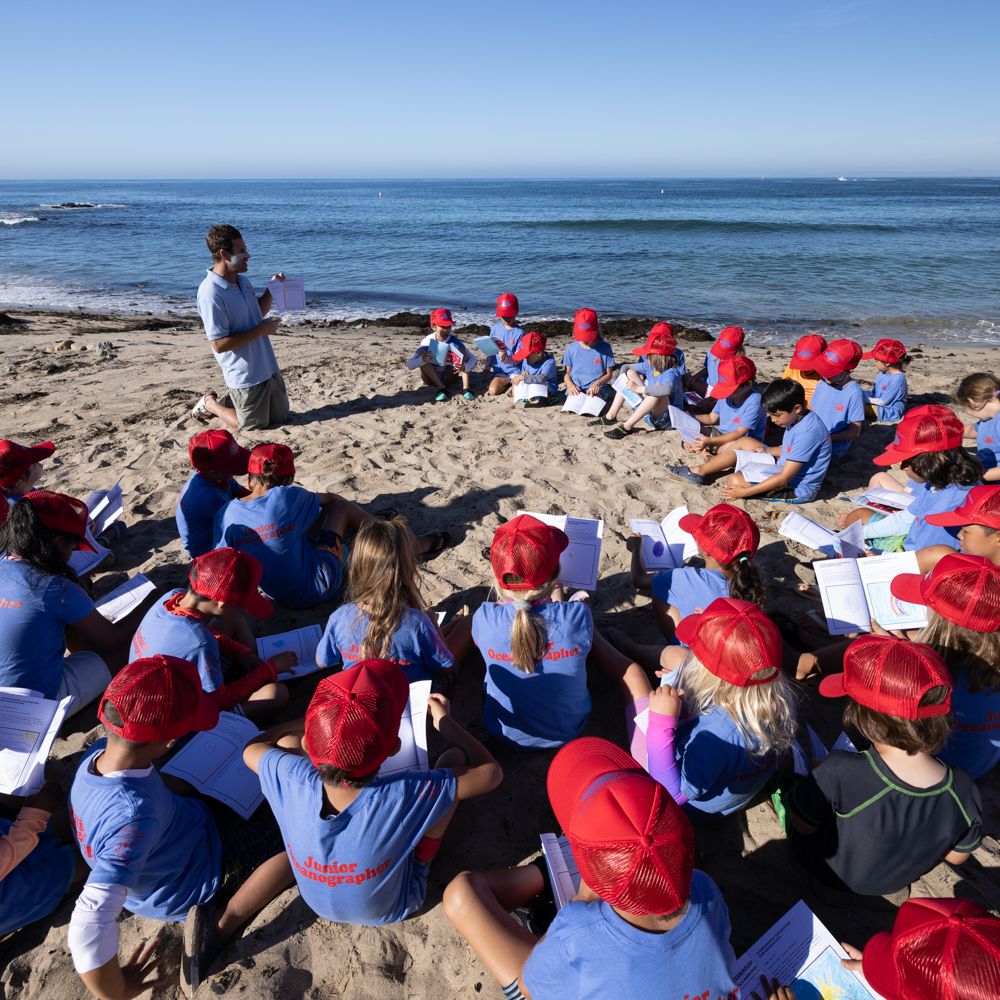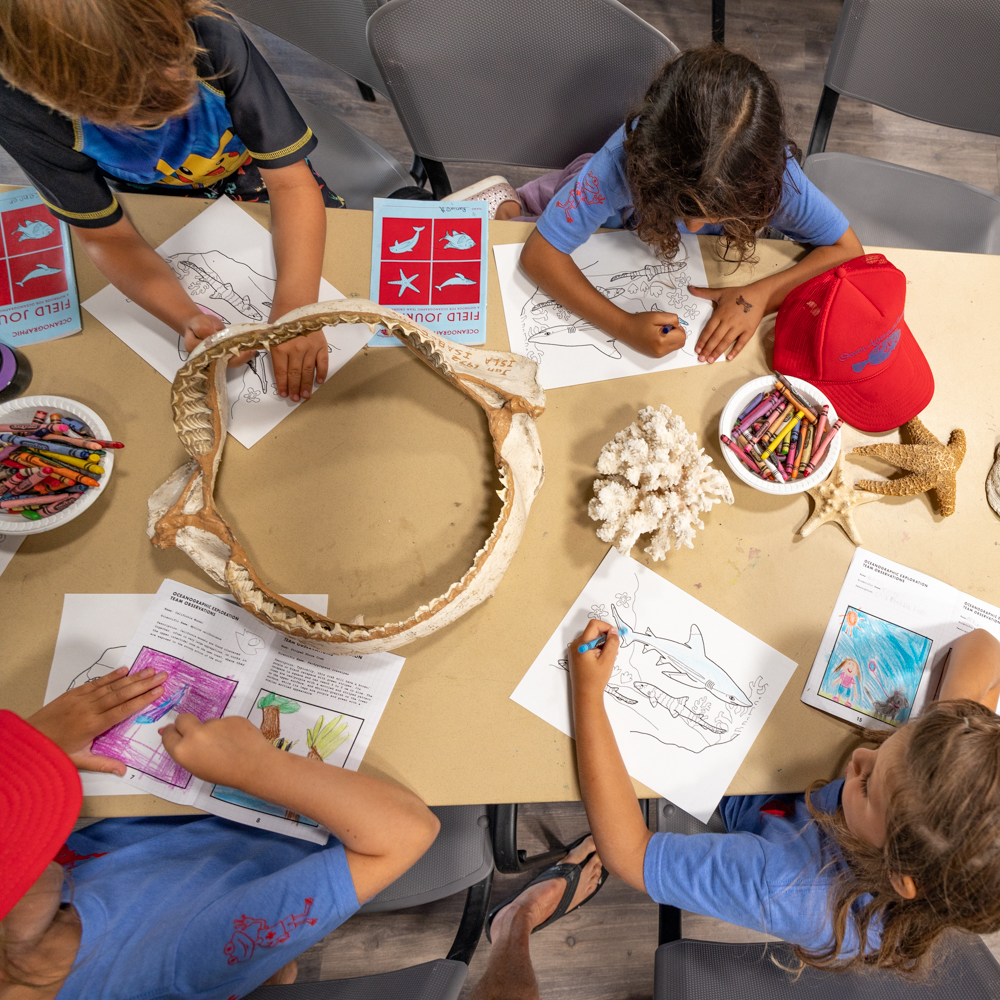 COST:
$825
AGES: 5–10
LOCATION:
We are located at Corona Del Mar Community Youth Center, 3000 5th Ave, Corona Del Mar, CA 92625.
TIME:
Drop off: 7:30am–8:00am
200 Poppy Ave
Corona del Mar, CA 92625
Pickup: 1:45pm–2:00pm
Corona del Mar Community Youth Center
3000 5th Ave, Corona del Mar, CA 92625.
WHAT TO BRING:
A backpack with a snack, a lunch, bottle of water, sunscreen, bathing suit, shorts, flip flops, towel, sweatshirt, and a hat.
WHAT WE PROVIDE:
We supply all equipment along with a camp t-shirt and hat.
DAILY SCHEDULE:
7:30 am – 8 am – Registration and sign-in, carpool style drop-off at Little Corona Beach, CDM
8 am – 8:30 am – Daily intro to sun protection and ocean safety, rules, and daily dissertation
8:30 am – 10:30 am – Little Corona beach activities, oceanography lessons, tide-pool walks, supervised swim, beach games, snack
10:30 am – 11 am – Supervised and SAFE walk to CYC in CDM
11:15 to 12:00 am – Lunch
12:00 – 1:30 Daily science lab activities & playground activities
1:45 to 2 pm Carpool style dismissal at CYC in CDM
CAMP CHANGES AND CANCELATIONS:
(949) 270-8150
CAMP INFORMATION:
(949) 464-0077
When
June 26 – June 30
July 10 – July 14
July 17 – July 21
July 24 – July 28
July 31 – August 4
August 7 – August 11
Contact Us
Contact Us
(949) 464-0077

Our staff