All-Girls Surf Camp
"We educate and instruct children to enjoy the beach and ocean responsibly."
"PROFESSIONAL • EDUCATIONAL • EXPERIENCED"
Welcome to Erik Nelsen's All-Girls surf experience. Come join Erik Nelsen's 37 years of youth camp experience for a week of exciting surf camp. Girls, let's go surf this summer! Erik Nelsen's surf instructors will teach this All-Girls Surf Camp the basics of how to ride a surfboard and the proper way to stand, ocean safety, improve surfing techniques, surf etiquette, and ocean awareness at an excellent site with gentle waves, a sandy ocean floor, and a safe environment. All instructors are CPR & First Aid Certified. Our surf camp has a 4:1 student-to-instructor ratio. Sunscreen reapplication breaks are scheduled multiple times throughout the day. A professional surfer will be on hand to share their surfing knowledge on Friday afternoon. A pizza party is provided on Friday.
Classes are taught by CPR-certified instructors with a 4-to-1 student/instructor ratio.
Details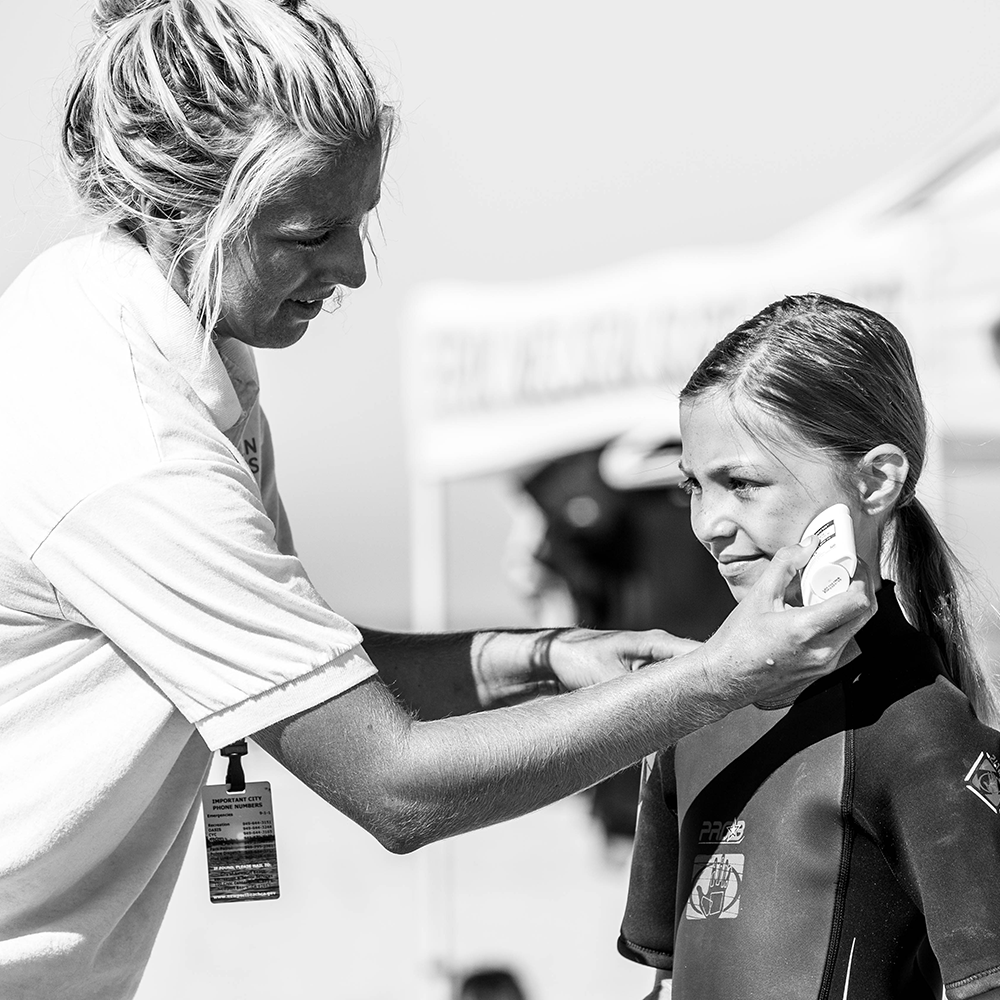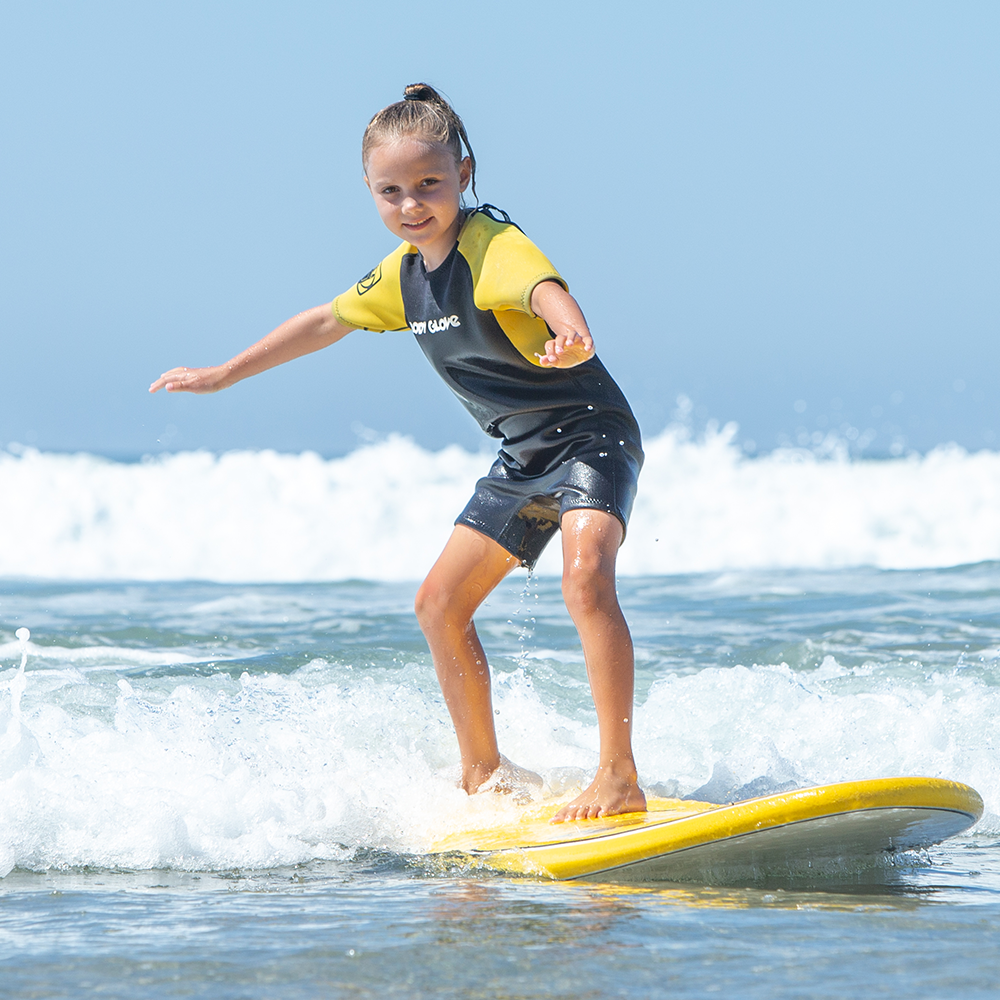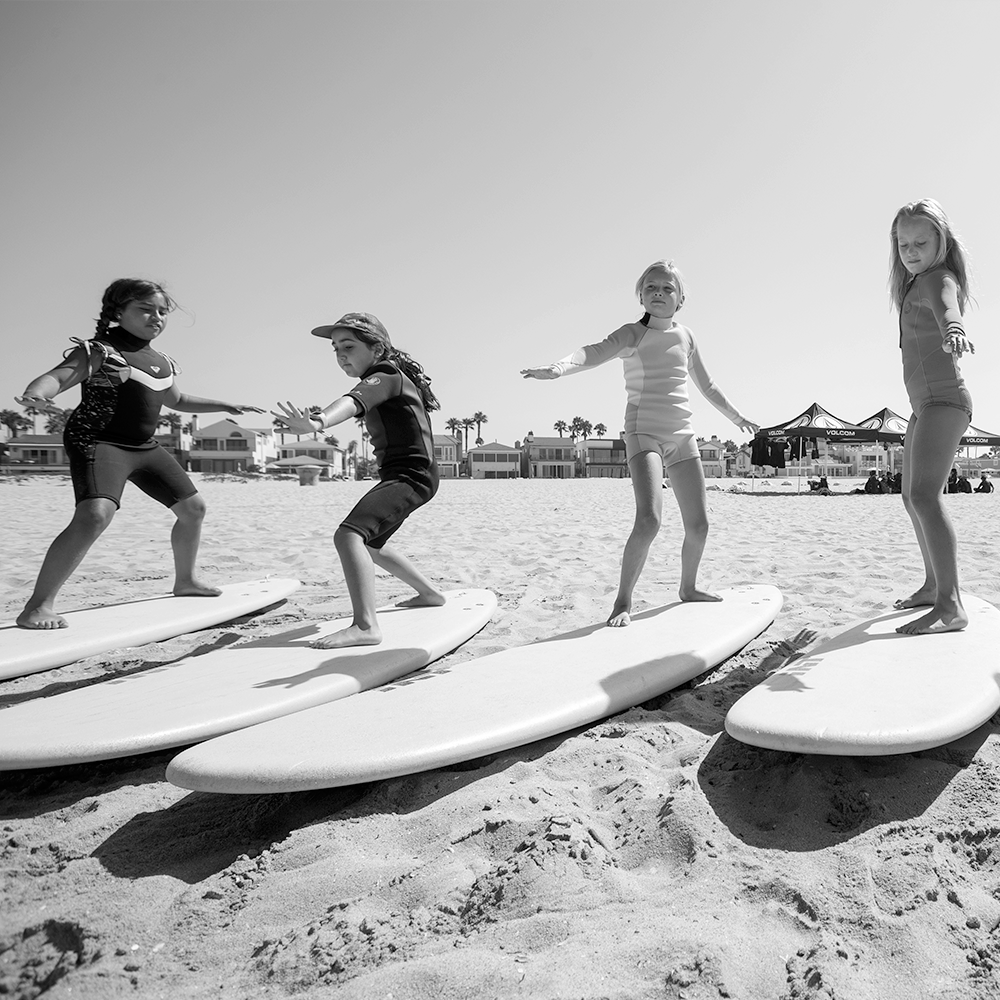 COST:
$880
AGES: 5–12
LOCATION:
We are located at Seashore Drive and Nordina Street near Tower 71.
TIME:
Drop off: Between 9 am and 9:30 am
Pickup: Between 2:45 and 3 pm
WHAT TO BRING:
A backpack with a snack, lunch, a bottle of water, sunscreen, bathing suit, shorts, flip flops, towel, sweatshirt, and a hat.
WHAT WE PROVIDE:
Soft surfboards, wetsuits, and tents for shade, camp t-shirt, and hat.
DAILY SCHEDULE:
9:00 am to 9:30 am – Camp sign-in and drop-off at park lawn
9:30 am – Camps begins/ introduction/roll/stretching circle
9:45 am – Groups organized
10:00 am – Surf instruction and daily ocean lesson
11:00 am – Snack break
11:15 am – Surf instruction and ocean activity
12:30 pm – Lunch
1:00 pm – Surf lesson and ocean activity
2:20 pm – Activities finished/ beach clean up/pack up
2:45 pm – Instructors walk campers to the dismissal area
2:45 to 3:00 pm – Sign out campers from lawn pick area
Parents are welcome to watch on Tuesday and Thursday mornings.
CAMP CHANGES AND CANCELATIONS:
(949) 270-8150
CAMP INFORMATION:
(949) 464-0077
When
June 12 – June 16
June 19 – June 23
June 26 – June 30
July 10 – July 14
July 17 – July 21
July 24 – July 28
July 31 – August 4
August 7 – August 11
August 14 – August 18
August 21 – August 25
Our staff