Co-Ed Surf Camps
"We educate and instruct children to enjoy the beach and ocean responsibly."
"PROFESSIONAL • EDUCATIONAL • EXPERIENCED"
Welcome to Orange County's #1 ALL DAY Surf Camp! Come join Erik Nelsen's 37 years of youth camp experience for a week of exciting Surf Camp. Girls and Boys will receive surf instruction, learn ocean awareness, tide cycles, wave types, eco-friendly beach exercises, as well as beach activities including relay races, beach flags, and other junior lifeguard games. Ocean safety will be taught and practiced by our professional staff of CPR and First Aid certified. Our surf camp has a 4:1 student-to-instructor ratio. Surf lessons are conducted at an excellent site with gentle waves with a sandy bottom and a safe environment for learning. A professional surfer will be on hand to share their surfing knowledge on Friday afternoon. A pizza party is provided on Friday.
Details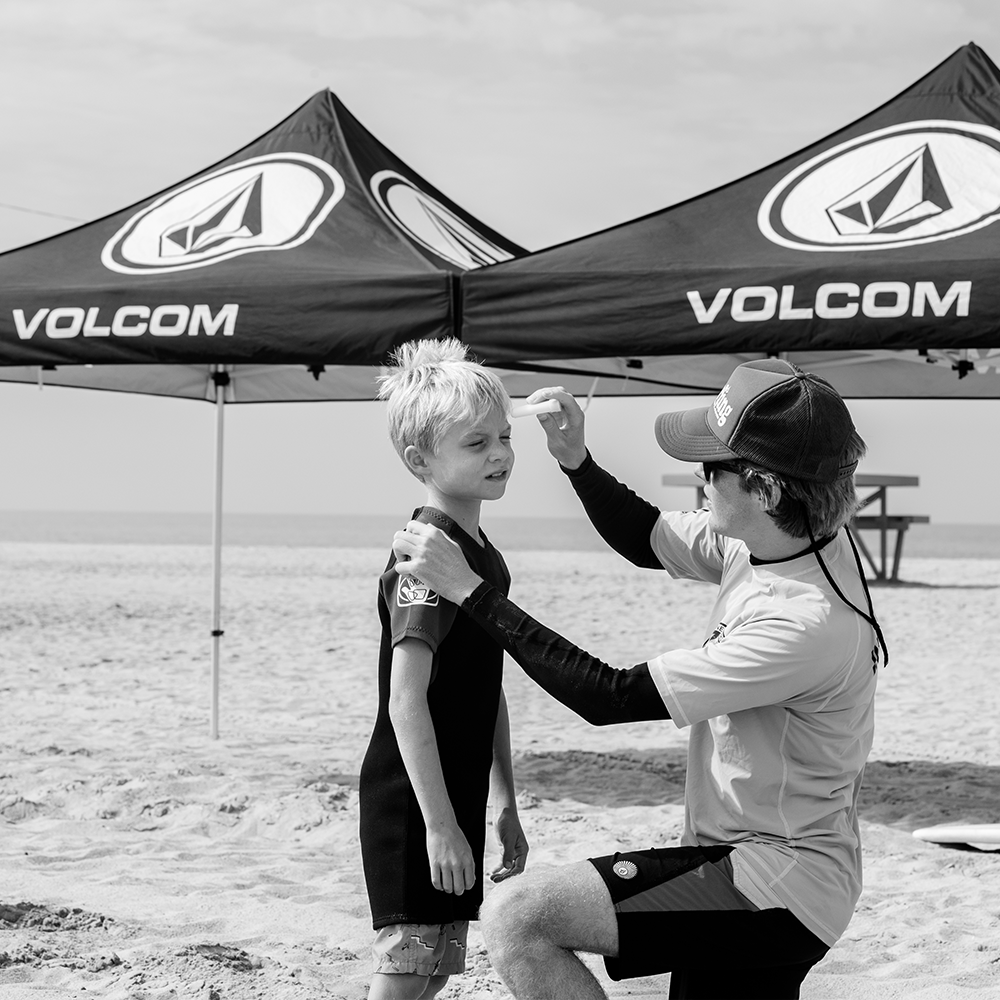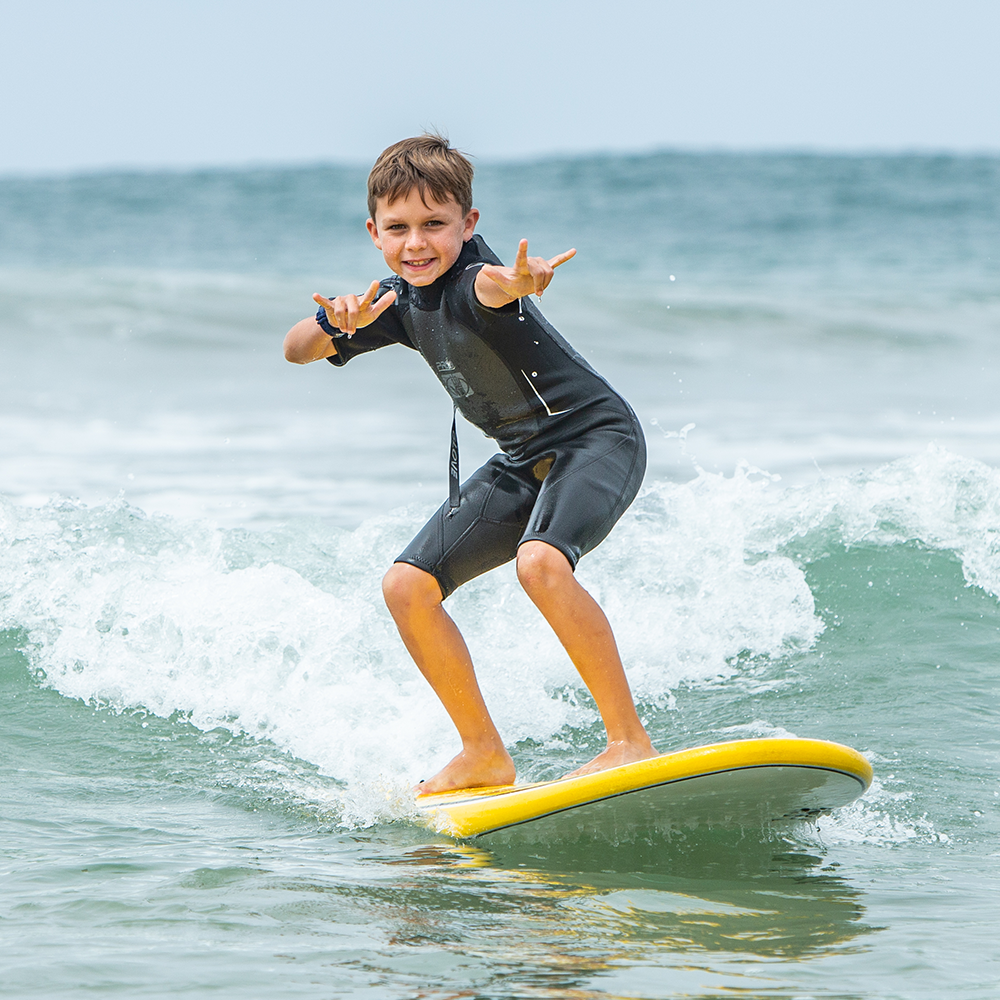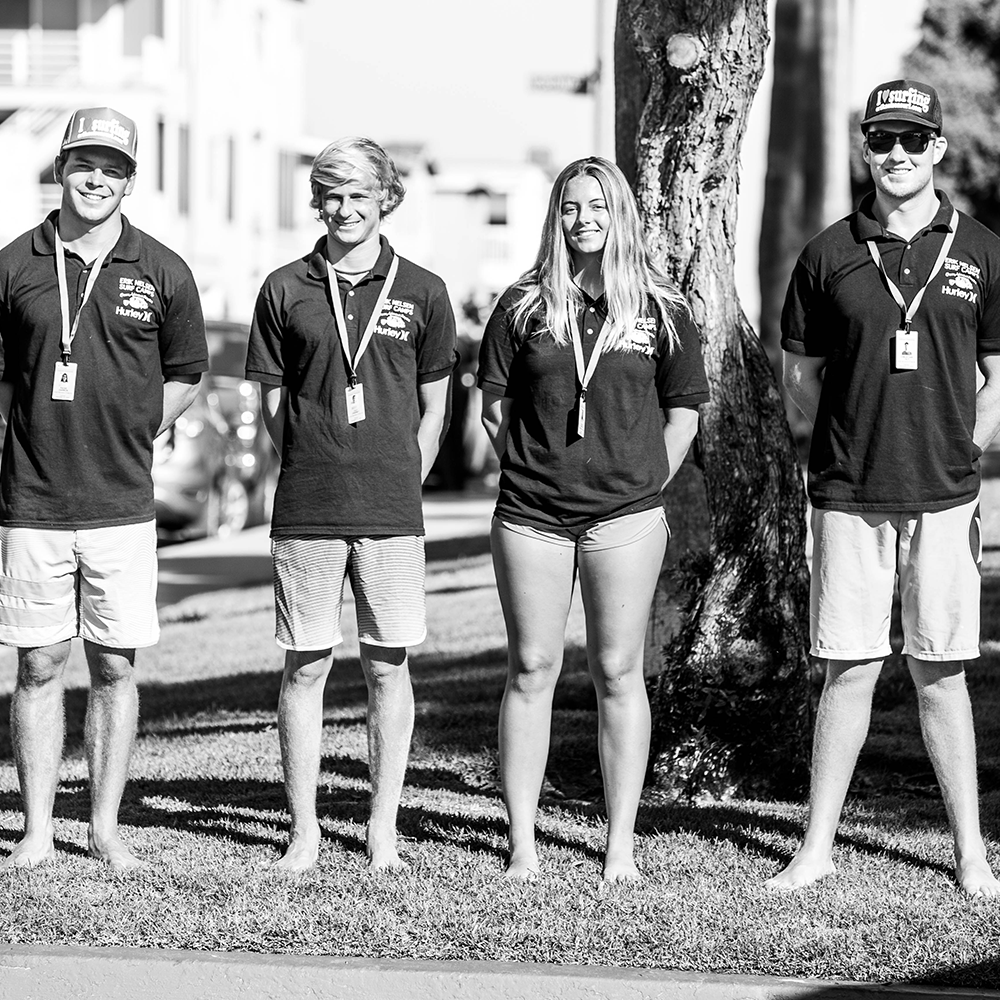 COST:
$880
AGES: 5–12
LOCATION:
We are located at Seashore Drive and Nordina Street near Tower 71.
TIME:
Drop off: Between 9 am and 9:30 am
Pickup: Between 2:45 and 3 pm
WHAT TO BRING:
A backpack with a snack, lunch, a bottle of water, sunscreen, bathing suit, shorts, flip flops, towel, sweatshirt, and a hat.
WHAT WE PROVIDE:
Soft surfboards, wetsuits, and tents for shade, camp t-shirt, and hat.
DAILY SCHEDULE:
9:00 am to 9:30 am – Camp sign-in and drop-off at park lawn
9:30 am – Camps begins/ introduction/roll/stretching circle
9:45 am – Groups organized
10:00 am – Surf instruction and daily ocean lesson
11:00 am – Snack break
11:15 am – Surf instruction and ocean activity
12:30 pm – Lunch
1:00 pm – Surf lesson and ocean activity
2:20 pm – Activities finished/ beach clean up/pack up
2:45 pm – Instructors walk campers to the dismissal area
2:45 to 3:00 pm – Sign out campers from lawn pick area
Parents are welcome to watch on Tuesday and Thursday mornings.
CAMP CHANGES AND CANCELATIONS:
(949) 270-8150
CAMP INFORMATION:
(949) 464-0077
When
June 12 – June 16
June 19 – June 23
June 26 – June 30
July 10 – July 14
July 17 – July 21
July 24 – July 28
July 31 – August 4
August 7 – August 11
August 14 – August 18
August 21 – August 25

Our staff