About Us
"We educate and instruct children to enjoy the beach and ocean responsibly."
Erik Nelsen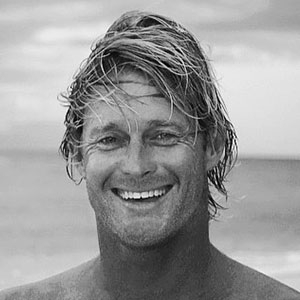 Founder/Owner/Operator
Born in Laguna Beach, California, Erik Nelsen had his first surfing experience through a small family-run surf camp. The intimacy and expertise of this positive experience fueled Erik's passion for the sport and inspired his life-long love of surfing. Erik has surfed around the world, including work as a lifeguard/surf guide on the world-famous Tavarua Island Surf Resort in Fiji for over 25 years.
Erik's passion for surfing motivated him to provide kids with a safe and positive way to learn the sport. At the age of 15, he started a surf camp as part of his father's Ocean Adventure Program's science camp.
From a one-man show Erik developed his surf camp over the last 36 years into a thriving business that now features 25 instructors and has taught over 10,000 students how to surf safely and with confidence while learning valuable lessons about ocean awareness and ocean safety.
Erik's passion and love for surfing flows into everything he does and everyone he meets. Come join Erik in one of his surf camps or beach camps and share the love of surfing.
This is Erik Nelsen! Thanks for visiting our website and considering our ocean programs. I guarantee your children will be safe, they will have a fun active week and learn and grow in and around the ocean. My programs are well supervised and organized. We make it easy for parents to pickup and drop off, it's very organized environment. Please give me a call if you have any questions, I will be the one answering your call.

Regards, Erik
Jeff Nelsen

Ocean Adventure Program, Founder and Operator
Introducing children to ocean science is Jeff Nelsen's passion! He began his teaching career at University School in Shaker Heights, Ohio. Since then, Jeff has taught preschool children through community college students in camp settings, public schools and private schools on the East and West coasts.
Jeff created and directed the county Marine Science Laboratory program, the high school biology program for St. Marguerites School, the K-8 science curriculum at Thurston Middle School district and wrote the science curriculum for Harbor Day School.
He created and continues to guide the direction of the Ocean Adventure Program, a summer ocean science day camp for children 5 through 12 years of age for the last 36 years.
Hi, Jeff here! My personal philosophy is to engage, nurture, and challenge students to discover, explore, think, and question and in the process mutually respect each other. Come join our scientific ocean adventure!
Forest Holbrook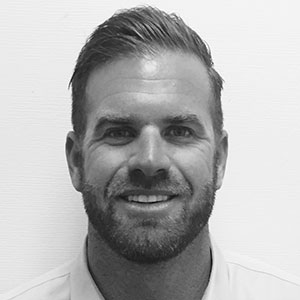 Ocean Adventure Programs, Director
Forest Holbrook grew up surfing, swimming, playing water polo, and later, lifeguarding for the Laguna Beach Lifeguard Department.
In 2005, Forest joined Jeff Nelsen and Ocean Adventure Program where he has been the Camp Director for the last 17 years.
Forest is also the Principal of Moffett Elementary School in the Huntington Beach City School District and attributes working with Ocean Adventure as where he found his passion for education and working with children.
Forest couldn't be happier to share his knowledge of the ocean with our campers and is excited for another great summer with Ocean Adventure!

Kyle Morita

Ocean Adventure Program, Director
Kyle Morita grew up surfing, swimming, playing water polo, and lifeguarding for the City of Huntington Beach Lifeguard Department. As an ocean lifeguard for over 30 years, Kyle was one of the program coordinators for the Junior Lifeguard Department. He created many exciting new programs including the Sand Crab Program for younger junior guards as well as refining the Safety Aid group which helps to assist the younger guards in their events.
Kyle has been a Teacher at Sowers Middle School in the Huntington Beach City School District for the past 24 years. He has taught marine biology and science and has managed field trips for students to CIMI in Catalina as well as whale-watching excursions and trips to the Long Beach Aquarium.
Kyle is excited to join the Ocean Adventure Program where his love for the outdoors and education will serve his students and the program well.
Taken from conservationist Patrick Geddes, Kyle lives by the quote, "Think globally, act locally" and he hopes to instill this philosophy into his teaching.
Dan Stafford

15th Street Beach Sports, Director
Dan was born and raised in Laguna Beach where he spent his childhood on the beaches, surfing and thriving in the ocean since the age of 5! He also spent many summers at Ocean Adventure Program experiencing the lifelong lessons and wonderful memories of the camp and ocean.
With that ocean knowledge and surfing experience, he has traveled the world to world-class surfing destinations like Mexico, Hawaii, Chile, Fiji, Costa Rica, Indonesia, and Australia. Today, Dan helps run and oversee the daily activities at 15th Street Beach Sports in Newport Beach and has been working in the program for over 25 years! Like all of our employees, he is CPR/First Aid certified and with his vast knowledge of the ocean and waves, Dan has a keen sense and ability to oversee the whole camp in and out of the water as well as making executive decisions concerning the safety and well being of each and every child at our camp!